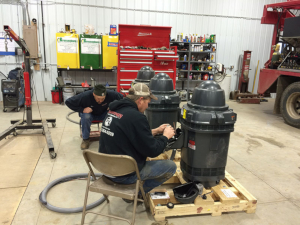 Christensen Well & Irrigation can service ALL types of wells and pumps!
After drilling a well and designing a pump for a customer, the design is sent to Mid America Pump & Supply where the pump is built custom to the needs of the customer.
Once the pump has been built, the licensed pump installers, on staff at Christensen Well and Irrigation, will install the pump in the well.
We have the expertise to service all types of wells and pumps including:
Irrigation Wells

Submersible pumps
Turbine pumps

Domestic Wells
Livestock Wells
Pasture Wells