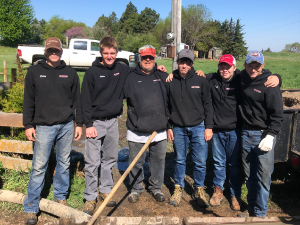 With over 50 years of experience drilling, installing, and repairing residential water wells we know what it takes to provide the best water wells in the industry.
We use state-of-the-art equipment and take extra steps to preserve your home's landscape while making sure we get the job done right the first time.
We are licensed to construct water wells and install pumps in the states of Nebraska, South Dakota, and Iowa. With numerous licensed well drillers/pump installers on staff, they are ready to professionally complete your project from start to finish.