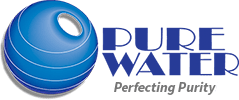 Christensen Well & Irrigation would like to announce the newest member of our team; Pure Water. Pure Water is a company that has been manufacturing water purification/distillation equipment for over 40 years. Distillation is a perfect solution to purify water for drinking because it removes nitrates, arsenic, biological, organic, inorganic and radioactive contaminants – no filters no hassles. Christensen Well & Irrigation, Inc. is your professional in the water well industry. Our educated staff will install and service your distiller so you can provide pure drinking water to your entire household.
---
Pure Water Mini Classic CT Distiller
$800.00
No installation required, just plug it in and fill it up with tap water (similar to using a coffeemaker)
High quality, 304-grade stainless steel appliance designed to last many years
Produces approximately 3 liters every 3 ½ hours.
It has a detachable boiling tank which allows for easy filling and cleaning.
Engineered to NOT boil dry like other countertop distillers
No plastic material is in direct contact with the distilled water.
Contains dual air vents to release volatile organic compounds (VOCs).
The freshly distilled water drips through a US-made carbon filter and collects the water in a lead-free glass jar.
Made in Lincoln, Nebraska USA.
Longest warranty in the industry ~ 15 years of coverage on stainless steel components, 2 years of coverage on electrical components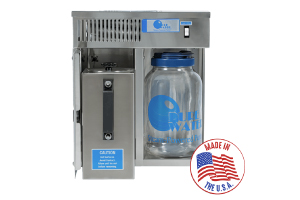 ---
Pure Water 4 Pack Mini Classic CT Filters
$25.95
The 4 pack of replacement carbon filters is about a one year supply. Just put the filter pillow in the stainless steel filter cup. Your distilled water never comes into contact with any plastic. The shelf-life for the filters is virtually unlimited.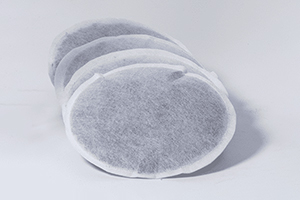 ---
Pure Water Glass Jar
$19.95
One-gallon, glass container. This handy dispenser comes with a handle and pour-through lid, and is used to collect the distilled water. It's a perfect fit in your refrigerator.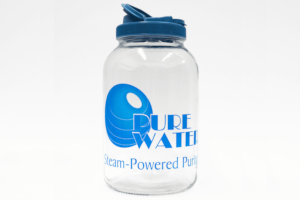 ---
Midi-Classic Water Purification System
Call for pricing
The Midi-Classic has always been a favorite of our customers because of it's small construction, durable housing automatic operation and many flexible features. This premium water distiller makes plenty of fresh water for small to mid-sized families, especially for it's compact form. The Midi-Classic allows you not only to use a faucet from the front but also to attach a pump to deliver fresh distilled water throughout your house. This little machine has proven itself as our most popular product for more than 40 years to be able to consistently produce high quality distilled water for all kinds of consumable uses.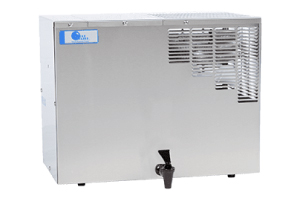 ---
Mega-Classic Water Purification System
Call for pricing
The Mega-Classic is perfect for anyone desiring convenience and faster production rates! This heavy duty, made in the USA, water distiller produces plenty of fresh, clean water for a large family size and also incorporates its own 10 gallon storage tank. The Mega-Classic comes completely automatic, including an automatic drain to make cleaning a breeze. It also includes auto pumps for remote delivery. The Mega-Classic is able to consistently distill high-purity water for all kinds of consumable uses.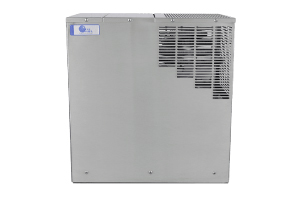 ---
C-50 Water Distiller
Call for pricing
The C50 model is focused on producing high quality drinking water for commercial or public use. The C-50 model is the ideal design in a school setting with low operating and maintenance costs.
The C-50 model is able to produce up to 50 gallons daily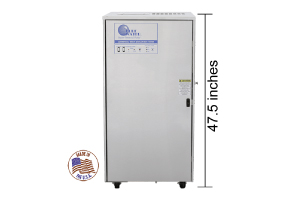 ---
C-630 Ag High Purity Water Distiller
Call for pricing
630 Gallons of daily water production
99.9% Nitrate free water
Blend with source feed water
Increased herd production
Higher quality milk production
Very low maintenance
The C-630 water distiller is focused toward Ag productions, producing high quality water in large amounts which makes it perfect to use for herds.